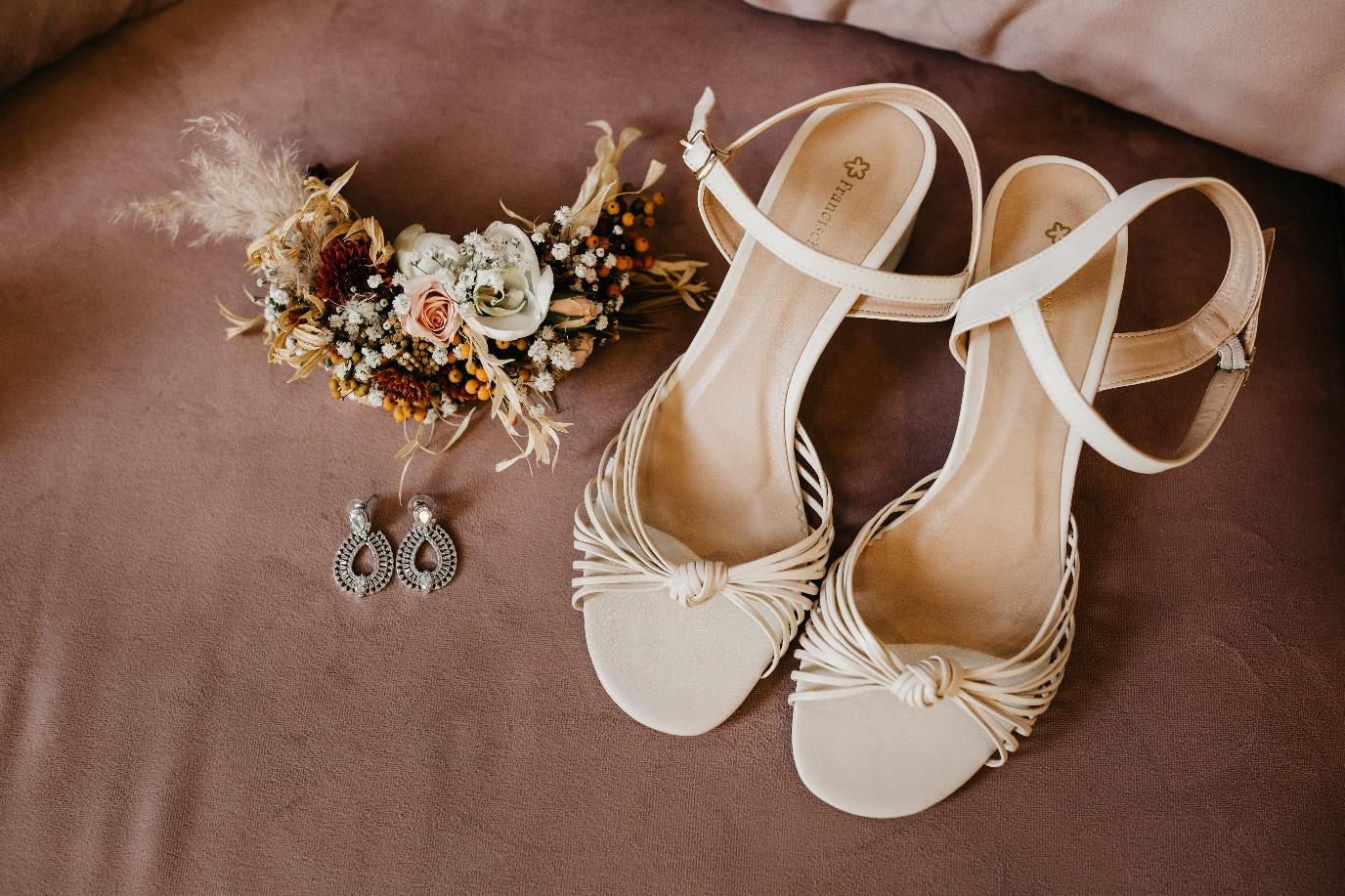 Accessorising Perfection: How to Choose the Right Bridal Accessories for Your Big Day
Every bride dreams of looking absolutely stunning on her wedding day. The perfect dress, the right makeup, and the most flattering hairstyle are all essential elements of this dream. However, one aspect that often gets overlooked in the midst of all the wedding preparations is accessorizing. Choosing the right bridal accessories can truly elevate your look, taking your wedding ensemble from beautiful to breathtaking. In this comprehensive guide, we'll discuss the importance of selecting the perfect bridal accessories and provide you with tips and insights to help you navigate this process with ease. So, let's embark on this journey towards accessorizing perfection together!
Importance of Choosing the Right Accessories
Accessorizing is not just about adding a few pieces of jewelry to your outfit; it's about creating a harmonious look that enhances your natural beauty and reflects your personal style. A well-chosen accessory can bring out the best in your wedding dress, accentuating its details and complementing its silhouette.
Moreover, the right accessories can also help you feel more confident and comfortable on your big day, allowing you to fully enjoy every moment of this once-in-a-lifetime event.
While it's easy to get carried away with the myriad of bridal accessories available, it's crucial to remember that less is often more. Over-accessorizing can detract from the overall look and make you appear cluttered and overwhelmed. On the other hand, carefully chosen accessories can create a cohesive and polished appearance, ensuring that you feel like the best version of yourself as you walk down the aisle.
Factors to Consider When Selecting Bridal Accessories
When it comes to choosing the perfect bridal accessories, there are several factors to keep in mind. First and foremost, consider the style and theme of your wedding. Your accessories should complement the overall aesthetic of your big day, from the venue to the décor. For instance, if you're having a beach wedding, opt for delicate and breezy accessories, such as pearl earrings or a simple hairpiece. On the other hand, if you're hosting a glamorous ballroom event, you might want to choose more statement-making pieces like chandelier earrings or a sparkling tiara.
Next, consider the color of your wedding dress. While it's traditional to pair white dresses with silver accessories and ivory dresses with gold, don't be afraid to mix and match or experiment with different hues. For example, if your dress features blush or champagne undertones, rose gold accessories could be a stunning choice. Additionally, consider incorporating colored gemstones that match your wedding colors or hold personal significance to you and your partner.
Lastly, think about your personal style and comfort level. Your wedding day is a celebration of you and your love story, so it's essential that you feel like yourself. Choose accessories that you feel comfortable wearing and that truly reflect your personality. After all, the most important aspect of your wedding day look is that it makes you feel beautiful, confident, and ready to say "I do."
Complementing Your Wedding Dress with Accessories
When selecting accessories, it's essential to consider how they will complement your wedding dress. The neckline, silhouette, and embellishments of your gown can all provide guidance in choosing the perfect pieces to complete your look.
For instance, if your dress features a sweetheart neckline, consider wearing a delicate necklace that follows the curve of the neckline, or opt for statement earrings and skip the necklace altogether. If your gown has a high neckline or intricate detailing around the collar, you might want to forego a necklace and focus on earrings and hair accessories instead.
Additionally, consider the silhouette of your dress when selecting accessories. For a sleek and minimalist gown, bold and eye-catching accessories can add a touch of glamour without overwhelming the look. Conversely, for a more ornate dress with intricate beading or lace detailing, opt for simpler and more understated accessories to ensure that they don't compete with the gown.
Selecting the Right Bridal Shoes
Your bridal shoes are an essential accessory that can make a significant impact on your overall look and comfort throughout the day. When choosing the perfect pair, consider the following factors:
Comfort: While it's tempting to prioritize style over comfort, remember that you'll likely be on your feet for several hours on your wedding day. Look for shoes with cushioning and support, and consider opting for a lower or block heel if you're not accustomed to wearing high heels.

Style: Your shoes should complement your dress and the overall aesthetic of your wedding. For a more traditional look, opt for classic pumps or peep-toes in a color that matches your dress. For a modern or unconventional twist, consider incorporating a pop of color, a unique texture, or an unexpected shoe style.

Height: Consider the length of your dress and the height of your partner when selecting your shoes. If your gown is floor-length, ensure that your shoes are the right height to prevent tripping or the dress dragging on the ground. Additionally, if you're concerned about towering over your partner in heels, consider opting for flats or a lower heel.
Hair Accessories for Your Wedding Day
Your hairstyle and hair accessories can significantly impact your overall bridal look. When selecting the perfect hair accessories, consider the following tips:
Coordinate with your dress: Your hair accessories should complement the style and detailing of your gown. For instance, if your dress features intricate lace or beading, look for hairpieces with similar textures or embellishments.

Factor in your hairstyle: The hairstyle you choose for your wedding day will play a significant role in determining the type of hair accessory that will work best. For example, if you're wearing your hair down and loose, a delicate hairpin or comb might be the perfect accent. Conversely, if you're opting for a more structured updo, a statement headband or tiara could be a stunning choice.

Consider incorporating personal touches: Hair accessories can be an excellent opportunity to incorporate sentimental elements into your wedding day look. For instance, you might wear a hairpiece passed down through your family, or choose a design that incorporates your birthstone or favorite flowers.
Common Mistakes to Avoid When Choosing Bridal Accessories
As you navigate the process of selecting your bridal accessories, be mindful of these common mistakes to ensure a flawless and cohesive look on your big day:
Over-accessorizing: Remember that less is often more when it comes to bridal accessories. Focus on selecting a few key pieces that truly enhance your look, rather than overwhelming it with too many elements.

Waiting until the last minute: Start shopping for your bridal accessories early, as it may take time to find the perfect pieces or make any necessary alterations. Additionally, having your accessories in hand for your dress fittings and hair trials can help ensure a cohesive and well-planned look.

Ignoring your personal style: While it's important to consider the style of your wedding and dress, don't forget to stay true to your personal style. Choose accessories that make you feel like the best version of yourself and that you'll be comfortable wearing throughout your wedding day.
Conclusion and Final Thoughts on Accessorizing for Your Wedding
Accessorizing your bridal look is about more than just adding a few pieces of jewelry; it's about creating a harmonious and cohesive look that showcases your unique beauty and personal style. By considering factors such as your wedding theme and dress design, selecting comfortable and stylish shoes, and coordinating your hair accessories with your chosen hairstyle, you'll be well on your way to achieving accessorizing perfection. Remember to start early, take your time, and most importantly, choose pieces that reflect your personality and make you feel radiant on your big day. Happy accessorizing!