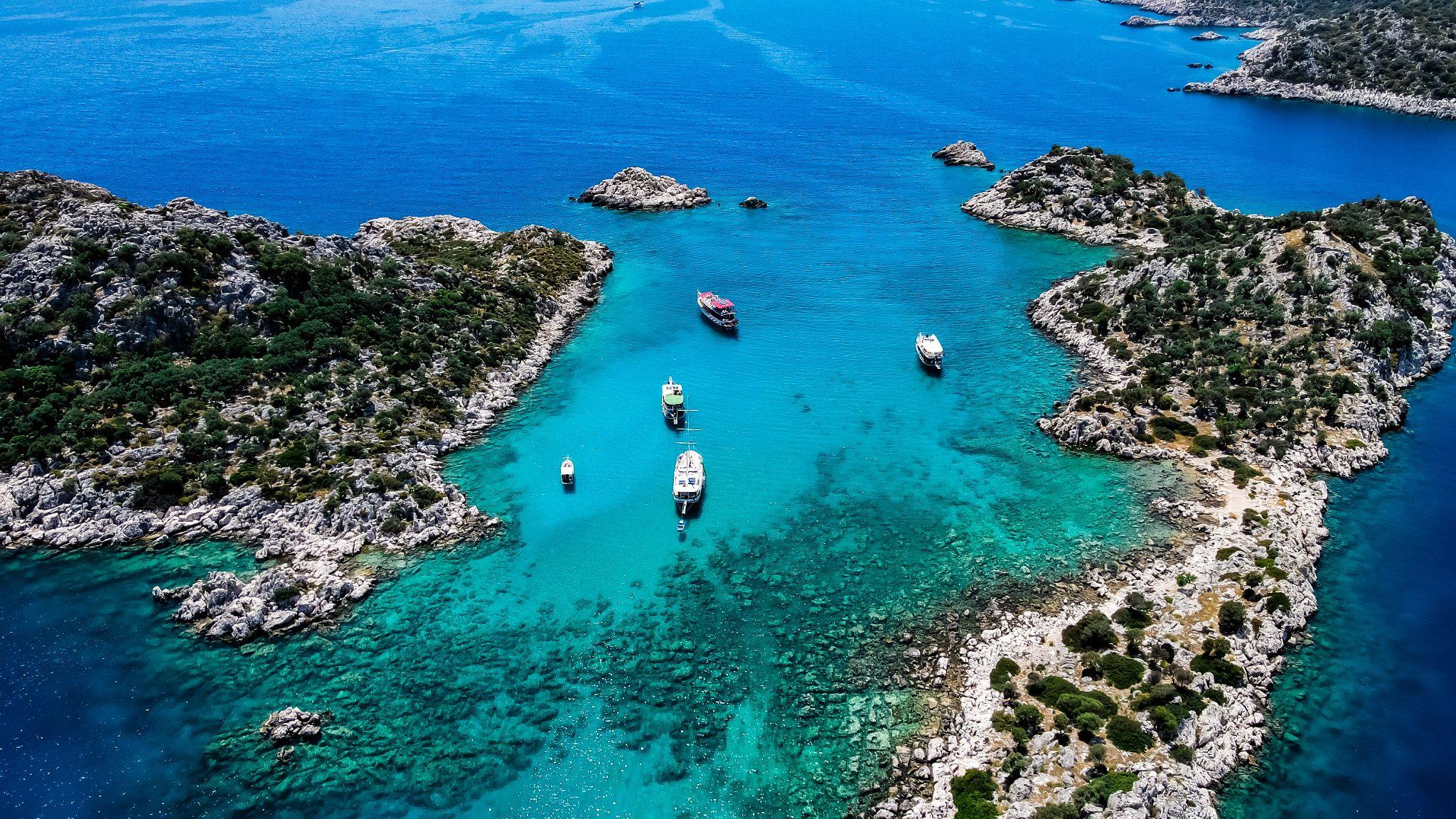 Greek Paradise: Honeymoon Destinations and Travel Tips for a Romantic Getaway
Greece, with its rich history, picturesque landscapes, and idyllic islands, is a dream destination for a romantic honeymoon. From the ancient ruins of Athens to the breathtaking sunsets of Santorini, Greece offers a perfect blend of culture, natural beauty, and warm hospitality. In this blog post, we will explore enchanting honeymoon destinations in Greece and provide you with valuable travel tips to make your romantic getaway an unforgettable experience.
Santorini: Captivating Sunsets and Cliffside Romance
Santorini is an island that needs no introduction. Famous for its whitewashed buildings perched on dramatic cliffs, this Aegean gem offers breathtaking views and unforgettable sunsets. Explore the charming villages of Oia and Fira, indulge in sumptuous seafood, and relax on the stunning volcanic beaches. Don't miss the opportunity to take a romantic boat trip to the volcanic hot springs for a truly unique experience.
Mykonos: Vibrant Energy and Beachside Bliss
If you're seeking a lively and cosmopolitan honeymoon destination, Mykonos is the place to be. This island is renowned for its vibrant nightlife, beautiful beaches, and charming Cycladic architecture. Stroll through the narrow streets of Mykonos Town, discover secluded coves, and enjoy romantic candlelit dinners by the sea. For a truly magical experience, consider renting a private yacht and exploring the nearby islands and hidden bays.
Crete: Mythical Beauty and Cultural Delights
Crete, the largest Greek island, offers a diverse and captivating honeymoon experience. From the ancient ruins of Knossos to the stunning beaches of Elafonisi and Balos, Crete is a treasure trove of history and natural beauty. Indulge in Cretan cuisine, visit charming traditional villages, and embark on a hike through the breathtaking Samaria Gorge. Don't forget to explore the romantic city of Chania with its Venetian harbor and narrow alleyways.
Rhodes: Medieval Grandeur and Pristine Beaches
For a blend of history, natural beauty, and relaxation, Rhodes is an excellent choice. The medieval Old Town of Rhodes is a UNESCO World Heritage Site, featuring cobblestone streets, ancient fortifications, and charming squares. Explore the ancient acropolis of Lindos, relax on the golden beaches of Faliraki, and immerse yourselves in the romantic ambiance of the island. Consider taking a day trip to the neighboring island of Symi for its colorful neoclassical architecture.
Athens: Cultural Marvels and Urban Sophistication
Start your Greek honeymoon adventure in Athens, the birthplace of democracy and a city steeped in history. Explore iconic landmarks such as the Acropolis, Parthenon, and Ancient Agora. Enjoy a romantic rooftop dinner overlooking the illuminated cityscape and indulge in the vibrant nightlife of Psiri and Plaka. For a touch of luxury, book a stay at one of the city's elegant boutique hotels.
Travel Tips for Your Greek Honeymoon:
Plan your honeymoon during the shoulder seasons (spring or fall) to avoid crowds and enjoy pleasant weather.

Pack comfortable shoes for exploring ancient ruins and cobblestone streets.

Sample traditional Greek cuisine, including moussaka, souvlaki, and fresh seafood.

Rent a car or hire a driver to explore the hidden gems and scenic routes of the Greek islands.

Learn a few Greek phrases to connect with the locals and enhance your cultural experience.
Conclusion
Greece offers a myriad of enchanting honeymoon destinations, each with its unique charm and allure. Whether you choose the romantic sunsets of Santorini, the vibrant energy of Mykonos, the mythical beauty of Crete, the medieval grandeur of Rhodes, or the cultural marvels of Athens, your Greek honeymoon promises to be an unforgettable experience. Follow these travel tips, immerse yourselves in the local culture, and savor every moment of your romantic getaway in this captivating Mediterranean paradise.
Kaló Taxídi! (Bon Voyage in Greek) 🏖️